Anker is one of the best and most popular brands for power banks. However, a lot of confusion exists in the market about correct product timeline and differences in the features of multiple generations of Anker PowerCore II/PowerCore+/PowerCore/Redux/Lite/Astro  power banks as well as the correct prices and official sellers on sites such as Amazon. For example, Anker offers seven different models of PowerCore powerbanks in 10000 mAH capacity and another seven types of different PowerCore models in 20000 mAH capacity!!
All of these are branded PowerCore II or PowerCore+ or PowerCore and look similar to each other but come with varying features and at similar price-points. Often, customers end up buying old versions of Anker external battery packs at same price as new and better Anker battery packs . Also, many shady sellers on Amazon exploit this confusion to sell old versions of Anker products at high prices.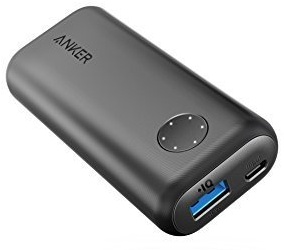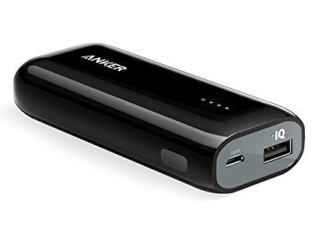 Here are four things to keep in mind before buying Anker battery packs –
PowerCore+ vs PowerCore II vs PowerCore Lite vs PowerCore vs Astro Difference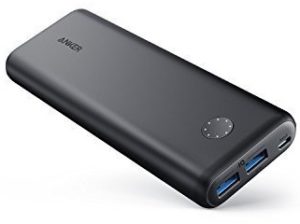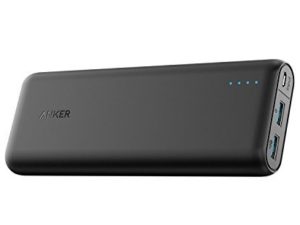 The PowerCore Redux series, Lite series, PowerCore II series and PowerCore+ series are the latest Anker series of power banks at present. However, many PowerCore series powerbanks (without the +) and much older Astro series of powerbanks are also currently  available in same battery capacities as their Powercore+ or PowerCore II or PowerCore Lite/Redux equivalents. We have created handy tables for your reference below – that are much better than the product tables at Amazon's product pages – to help you make an informed decision.
More recent versions of Anker powerbanks will usually have better charging and device/battery protection technology as well as many additional features. For example,  the latest Anker PowerCore II 20000 supports 18-watt fast charging compatible with maximum charging speeds of latest smartphones such as Galaxy S9, S8, S8+, Pixel II etc. It also supports fast input, meaning the powerbank itself can be charged in just 5 hours compared to 10+ hrs taken by by older PowerCore 20100 and Astro E6 battery bank with the same 20000 mAH capacity.
Buy From AnkerDirect – The Only Official Anker Seller
An extremely important thing to remember is that AnkerDirect is the only seller authorized for selling Anker power banks on Amazon. A lot of scammer sellers sell Anker portable power packs on Amazon with various misleading names. Many of these fake sellers sell old Anker power banks at higher rates while some sell refurbished or even fake Anker power banks. Buying power banks from such fake sellers will not only cost you higher but will also not allow you to benefit from Anker's generous 18-month warranty and reliable customer service.
There are also very serious accident risks involved with buying fake power banks that use cheap Li ion batteries. At Powerbankguide.com, we give you direct links to buy authorized genuine Anker battery banks that ensure that you get genuine powerbanks at lowest prices and full warranty.
Choose the PowerCore II/PowerCore+ Versions Over Astro
Anker has so far released two generations of Astro power banks, followed by multiple versions of PowerCore power banks, again followed by the Powercore+ series as well as the latest PowerCore II series and the 2018 Lite series. As old Astro series and PowerCore series products were not discontinued, this has created a lot of confusion in the market. The existence of all six series of products at once is also sometimes used by some scammers to sell very old (but well-known) versions of Anker power banks and that too at higher prices.
Anker is continually releasing new versions of PowerCore powerbanks with some new features that  older PowerCores or PowerCore+ do not have! For example, the latest PowerCore II 10000 and the latest PowerCore II 20000  both offer fast charging (50% in 30 minutes) support for Samsung S10, S10+, S9, S8, S7, A9, A8, five-hour charging of the powerbank, and 3 amp charging for latest USB-C phones at almost the same or lower price as older versions. The latest versions also come with better charging chipsets that prevent heating while charging, thereby increasing efficiency and safety.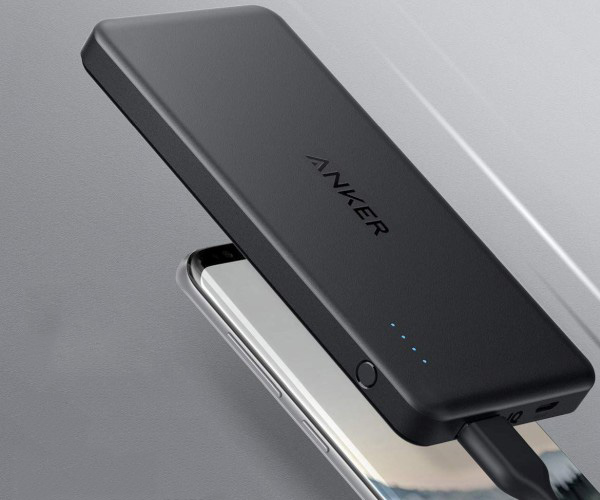 Another similar sounding but less-known powerbank is the PowerCore II 10000 Slim powerbank that also offers 18-watt QuickCharge 2.0 compatible Input and Output for Samsung S10, S10+,S9/Note 9/S8/S7/S6 etc. and is also slimmer and narrower than old versions, thus making it much more pocketable. It is priced almost same as plain vanilla older PowerCore 10000 or PowerCore II 10000! If you are confused about powerbank models and compatibility,  PowerCore II 10000 Slim  is our favorite all-purpose Anker powerbank as it has perfect balance of portability, light weight, adequate power and speedy charging compatibility for both latest Android phones and iPhones while the powerbank itself can gets charged in just 4 hours.
If you want a bigger powerbank (4+ charges for S10/S9/S8/iPhone Xs), you can get all these features in the latest PowerCore II 20000  which comes with fast input charging for charging the powerbank in just 5 hours compared to the minimum 10 hours taken by the older Anker PowerCore 20100.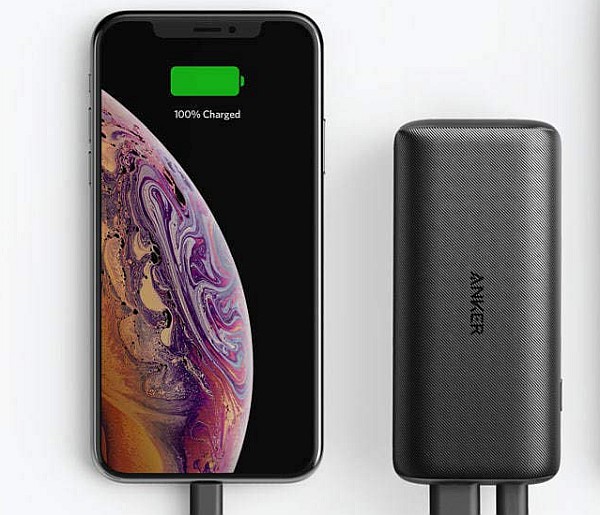 Fast-Charge latest iPhones with Anker's new USB-C PD powerbanks
For latest iPhones, the newly released Anker PowerCore 10000 USB-C PD and Powercore Speed 20000 PD will charge your iPhone XS, XS Max, and XR, iPhone X, 8+ or 8 from zero to 50% in just 30 minutes and can be recharged in just 4 hours. Both PowerCore 10000 PD and Powercore Speed 20000 PD support fastest charging for Samsung Galaxy S10, S10+, S9, S9+, S8, S7, Note 8 as well, thereby making it among the most future-proof and best portable chargers available for smartphones.
If you own iPhones 7, 7 Plus, 6S etc. that do not support fast-charge, you can choose the much lower priced excellent PowerCore 10000 or Anker PowerCore 20100, which will charge your iPhone 7/6S/5/SE. etc at fastest possible supported speeds (0 to 50% in about 45 minutes). Both will also charge Android phones at 12 watt maximum charging output, which may be slower than USB-C PD or QuickCharge's 18 watt but is still twice to three times as fast as regular USB wall chargers (5 to 2.5 watt).
PowerCore II Powerbanks are Better Than PowerCore Lite or PowerCore Redux
…as PowerCore Lite or Redux Do Not fast-charge or get charged faster than PowerCore II
In mid-2018, Anker released its latest powerbanks –  PowerCore Lite 10000 , PowerCore 10000 Redux and PowerCore Lite 20000. All these powerbanks are displayed as newer versions of PowerCore II powerbanks on Amazon. However, even though these powerbanks are more recent launches and look cooler, the Lite or Redux series powerbanks get charged much slowly and also charge Android phones much slowly than the PowerCore II powerbanks. Lite/Redux series portable chargers are also NOT LIGHTER than PowerCore II or PowerCore powerbanks! So we recommend PowerCore II Slim 10000  and PowerCore II 20000 powerbank instead of the "newer" PowerCore Lite 10000, PowerCore 10000 Redux and PowerCore Lite 20000.
PowerCore II Slim 10000  (4 hours) and PowerCore II 20000 (5 hours) get charged faster with any Quickcharge 3.0 wall charger or Samsung wall charger for S9/S8/S7 etc while PowerCore Lite/Redux 10000 will take about 8 hrs and PowerCore Lite 20000 will take about 12 hrs to charge.
PowerCore II Slim 10000 and PowerCore II 20000 can deliver 18-watt maximum output and can therefore fast-charge latest Android phones including Samsung S9, S8, S7, Note 9, Note 8 etc. at max possible speed while PowerCore Lite 10000 and PowerCore Lite 20000  (12-watt max) cannot do this.
Here are the latest Anker PowerCore, PowerCore+, and PowerCore II External Battery Packs according to battery capacity. We have also included the shopping links for the only authorized Anker seller on Amazon – AnkerDirect. Before We go further…
QuickCharge and USB-C PD for Android Phones
Samsung Galaxy S10, S10+, S9, Note 9, S8/S8+/S7/S7 Edge/S6/Note 8/Note 5 all support QuickCharge 2.0 
All QuickCharge 3.0 powerbanks also charge with Quickcharge 2.0
USB-C PD is latest and future-proof. USB-C PD also supports QuickCharge 2.0 charging. All latest Androids support USB-C PD
QuickCharge and USB-C PD for iPhones
QuickCharge 3.0 vs QuickCharge 2.0  vs Samsung Fast Charge vs iPhone 2.4 amp fast charging vs USB-C PD
Quickcharge 3.0 is supported by QC 3.0 compatible smartphones such as LG V30, V20, G5, G6 etc. It gives zero to about 80% charge in 30 mins
Quickcharge 2.0 is same as Fast Charge of Samsung S9, S8, S7, S6, etc. and USB PD fast charge of iPhone XS, XS Max, XR, iPhone X, iPhone 8, 8+ It gives zero to about 50% charge in 30 mins
2+ Amp rapid charging is supported by all Android phones and iPhones  It gives zero to about 40-50% charge in 45 minutes
USB-C PD for most phones usually gives about zero to about 50% charge in 30 mins
All Anker 10000 mAH Power banks
iPhone 8, iPhone 7 (3-4 recharges), Samsung S10. S9, S8, S7 & iPhone Xs, X, Xr (2+ recharges)
All Anker 20000 mAH Power banks
iPhone 8, iPhone 7 (6-7 recharges), Samsung S10, S9, S8, S7 & iPhone Xs, X, Xr (4+ recharges)
All Anker 26800 mAH Power banks
iPhone 8, iPhone 7 (7-9 recharges), Samsung S10, S9, S8, S7 & iPhone Xs, X, Xr (5-6 recharges)
All Anker 13000 mAH class Power banks
iPhone 8, iPhone 7 (4-5 recharges) Samsung S10, S9, S8, S7 & iPhone Xs, X, Xr (3+ recharges)
All Anker 5000 mAH & lower Power banks
iPhone 8, iPhone 7 (About 2 recharges), Samsung S10, S9, S8, S7 & iPhone Xs, X (1+ recharges)