If you have tried searching for the popular Anker battery packs for your smartphones or tablets, you may have become confused by the PowerCore II, PowerCore+, Powercore, and Astro series of products. The PowerCore II, PowerCore+, PowerCore, and Astro battery banks are available in the stores at the same time, often look the same, have same capacity, and sometimes even have same or similar prices!
Also many shady sellers sell old Anker products on Amazon and other sites under false claims of being the "latest".
To further complicate matters, all the four – PowerCore II, Powercore+, Powercore, and Astro – are available in the Amazon marketplace side-by-side. The "second" or "third generation" of Astro portable power banks are even wrongly shown in Amazon product listings as the more recent versions!
Even Anker itself continues to sell old and new versions of the powerbanks at the same time with EXACTLY same name and unless you know what you are looking for, you may well end up buying an older version powerbank at same price as the latest one! For example, two different models of PowerCore+ 10050 are available at present, one with QC 2.0 and the other Anker PowerCore+ 10050 with the latest QC 3.0.
Let us simplify the situation for you –
#1 Anker PowerCore II Series are the latest Anker powerbanks released in 2017. All PowerCore II Series powerbanks support Quickcharge 3.0 and get charged faster than old PowerCore or Astro powerbanks.
#2 Anker PowerCore+ powerbanks are BETTER and NEWER than Astro Gen 1 or Gen 2 of same capacity.
#2 An Anker PowerCore (without the +) powerbank is BETTER and NEWER than Astro Gen 1 or Gen 2 of same capacity.
#3 Anker PowerCore+  and Anker PowerCore powerbanks exist side by side with PowerCore+ usually having some extra features with PowerCore offering excellent value for money.

For example, Anker PowerCore+ 10050 has QC 3.0 input AND output while the latest Anker PowerCore 10000 has QC 3.0 Output only.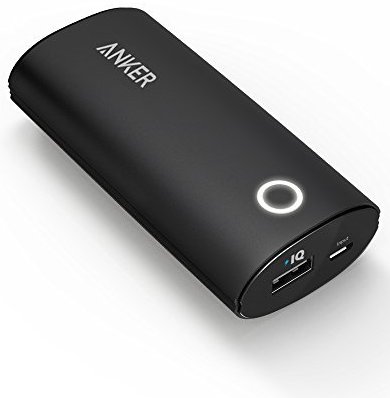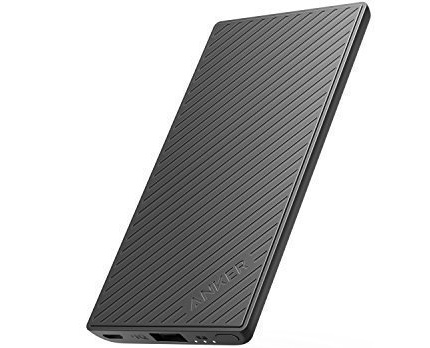 Anker product timeline goes on like this when considering powerbanks of equivalent or nearly similar capacity.
Astro 
(Oldest & outdated)
Astro 2nd  gen or Astro 2
(Old and not recommended)
PowerCore Series
(Less features  but good value for money) 
PowerCore+ Series (2015-2016)
(Lighter than PowerCore & with Quickcharge 3.0)
PowerCore II Series (2017)
(2017, Latest and lightest fast charging power banks with new circuits)
Anker PowerCore vs Astro
When comparing Anker's PowerCore or PowerCore+ products with Astro series of battery banks, the features and battery capacity significantly increase from Astro to PowerCore for the same approx. battery capacity. For example, while old Astro 2 Mini 3200 lipstick sized power bank had 3200 Mah Capacity, the newer PowerCore+ 3350 Mini of exactly same size and design has 3350 MaH capacity. This is possible as the newer PowerCore+ 3350 Mini  has a more advanced Li-ion battery inside.
The difference and better performance also continues in other aspects. For example, Astro 2 3200 mini has a charging current capacity of 0.8 A while PowerCore+ Mini 3350 battery packs get charged faster with a 1.0 A charging current.
Moreover, as the charging circuits are upgraded with successive generations many advanced charging and security features have been introduced in the later PowerCore, PowerCore+ and PowerCore II Series power banks that lead to long battery life, reduced overheating, better efficiency, and better protection of the powerbank circuits etc.
We recommend avoiding Astro series products altogether as newer PowerCore II/PowerCore+ portable USB chargers offer lighter weight, more features and more value for money.
PowerCore II & PowerCore+ offer the most advanced features
PowerCore offers best value for money deal
In the end, when it comes to Anker Powercore vs Astro, the easy conclusion is to buy only the latest series PowerCore+ series and PowerCore II Series power banks for best performance compared to any Astro series power banks of equivalent capacity. For example, say if you are looking for a powerbank around 10,000 mah, then Anker PowerCore+ 10050 with QC 3.0 is newer and better than the older Powercore+ 10050 with QC 2.0 or the even older Astro E3 10000.
Unfortunately for customers, probably due to the continued popularity and familiarity of the Astro brand, Anker has not discontinued the Astro series powerbanks. At the same time, it has introduced multiple generations of Powercore+ series battery packs at quite similar size, price and designs as the Astro series, creating a confusing mix of the three brands.
Here is a comprehensive list of Anker External Battery Packs according to their battery capacity. We have also included the Amazon shopping links of the only authorized Anker products seller on Amazon – AnkerDirect.
Also do not forget to read our guide on the important things to know before buying an Anker powerbank.
And here is our guide on the important things to know before buying an Anker powerbank.
As you can see here at the official Astro power bank page both the Powercore and Astro series of Anker Powerbanks exist side by side at the same time.